We've spent hours reading stories of how social media was used out of context and caused brands a lot of pain, followers and money.


The moral of the story – Anyone (brands big and small) can make a mistake.

Let's learn from their mistakes, shall we?
We've talked a ton about the dangers of auto-posting and scheduling – although it can be an amazing tool. McDonald's gave us the perfect opportunity to do another case study this past Friday with this year's Black Friday Tweet!
What social media managers have perceived to have happened is that they scheduled a placeholder – which was meant for them to edit and create a post later on.
But that didn't happen.
Instead, it went out as is – and social media is having the time of their lives making jokes at their expense.
Don't worry though… McDonald's has a great sense of humour.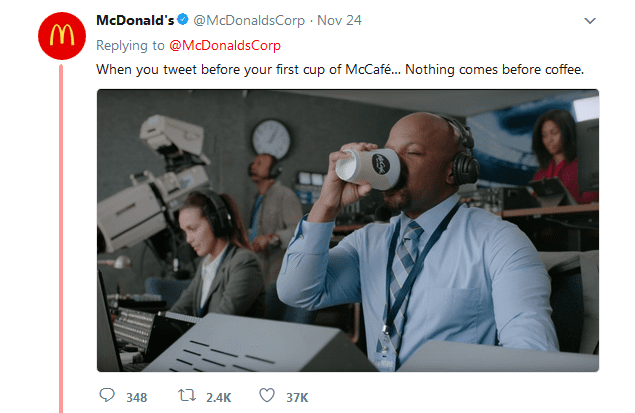 What can we learn from this?
We've said it before and we will say it again… Be careful when you schedule things. Double check and take a look regularly to make sure everything goes as planned. And as a rule of thumb… Don't schedule things unless they're 100% ready to go out.
Read our other Case Studies here.
Do you have questions? Want More Info?
Join the #AIMSocial Community and join the discussion!