My life revolves around my work. I'm a social media manager. Some might call me a workaholic. Other's might say it's just the life of an entrepreneur. But it comes down to one thing… I love my job. And that's a pretty great feeling.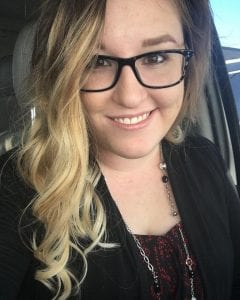 Everyone's day looks different, but here's the typical day in the life of me – a social media marketing manager.
Starting The Day Off Right
Every morning starts with coffee. I grab my coffee, sit down and open my favourite website… Todoist. If you haven't heard me rave about how amazing it is… Well, trust me. It's worth considering and using on a daily basis.
When I start my morning, there are approximately 40 tasks. It sounds daunting, but a lot of these tasks take 30 minutes or less. But if I don't have them on my to-do list, they can easily be forgotten.
Catching The Latest News & Articles
The first actual task is reading up on the latest news and articles in my industry. I use Flipboard for this. But not just for my industry. I also look at articles for all my clients. Sometimes we can share them on their social media… Sometimes it's just a good thing for me to read to understand their business better.
Hootsuite
Next, I open Hootsuite – this site is what helps me manage all my clients. There's a lot of them and it can be a bit daunting, but everything is set up with tabs and streams so it's easy to see what the latest tweets, mentions and messages are. I can even see when someone uses our hashtags!
Building Connections
Next, I swing out to Shapr and Alignable. Both sites help me connect with local business owners, build connections and sometimes even bring in new leads.
LinkedIn
Then on to LinkedIn. I go through recent connection requests, answer any messages, look through my notifications, and interact with my connections. I aim for about 15 minutes at the beginning of my day completely dedicated to LinkedIn. Why? Because this is where I get the majority of my leads these days.
Instagram
On to Instagram! I set a goal at the beginning of the year to post once a day. Every day. Once on my personal account (because personal branding is incredibly important) and once on my business account.
Facebook
Facebook is next – I look at any messages and notifications within my Page Manager. I also check any notifications and messages on my personal account.
Pinterest
Pinterest. I aim to pin five pins a day minimum (this is for my business – not my clients). The average rule is to pin multiple times a day. But sometimes things get busy and I don't get around to it. Pinning every morning makes sure something happens daily.
Facebook Groups
Facebook groups are next. I'm part of far too many groups – but I do have three that are really beneficial for me. So I skim through them, comment if I can and move on to the next task.
LinkedIn Groups
LinkedIn groups! Same concept – but sometimes I post an article I've written in there too.
Trending Topics
What's trending? Always a good question to ask yourself as a social media manager. I get the latest trending topics sent to my email four times a day. I skim the list and if anything is related to my brand, business or my clients, I act on it.
Emails
And lastly, emails. Yes, that's right. I don't go through my emails until I've done what needs to be done every morning. It's easy to get busy and distracted. I try not to even open my email until everything is done!
Then I work my way through the rest of my todo list. Those tasks can vary from creating content for clients, working on business operation tasks and reaching out to potential leads.
That's a wrap.
Every day is different. But every morning is pretty much the same.
What does your typical day look like? Jump into the #AIMSocial community and tell us!
Do you have questions? Want More Info?
Join the #AIMSocial Community and join the discussion!