We've spent hours reading stories of how social media was used out of context and caused brands a lot of pain, followers and money.


The moral of the story – Anyone (brands big and small) can make a mistake.

Let's learn from their mistakes, shall we?
Mitt Romney was running for president of the United States. He ran the Twitter campaign, "With Mitt". It might have gone pretty well for him… If he hadn't misspelled America.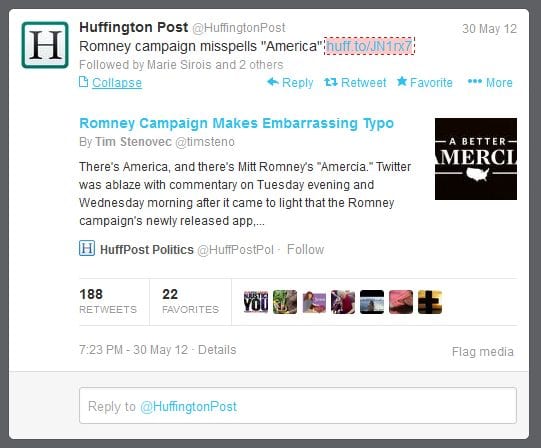 Sure, people make mistakes, but spelling the name of the country you want to be president of isn't going to do your political campaign any favours.
Unfortunately, this is just the first of many social media mistakes Romney made during his run for president.
What can we learn from this?
Double check everything… Spelling mistakes happen. But take every preventative measure possible. Reread before you post. Ask someone to proof-read. You can even download browser add-ons like Grammarly that can help you!
Read our other Case Studies here.
Do you have questions? Want More Info?
Join the #AIMSocial Community and join the discussion!