We've spent hours reading stories of how social media was used out of context and caused brands a lot of pain, followers and money.


The moral of the story – Anyone (brands big and small) can make a mistake.

Let's learn from their mistakes, shall we?
CVS wanted to protect their customer's privacy – so they kept their social accounts private. They decided they would provide customers service through @CVS_Cares, but their private account made that difficult.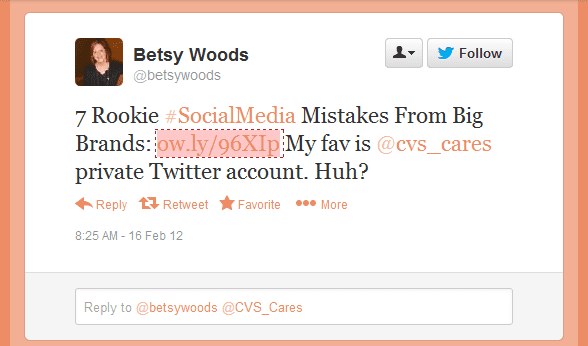 Users had to be approved by the company before they could see the tweets the pharmacy company was posting. Not the best way to deliver that customer service.
What can we learn from this?
Understand how your social media platforms work before you get started.
Read our other Case Studies here.
Do you have questions? Want More Info?
Join the #AIMSocial Community and join the discussion!